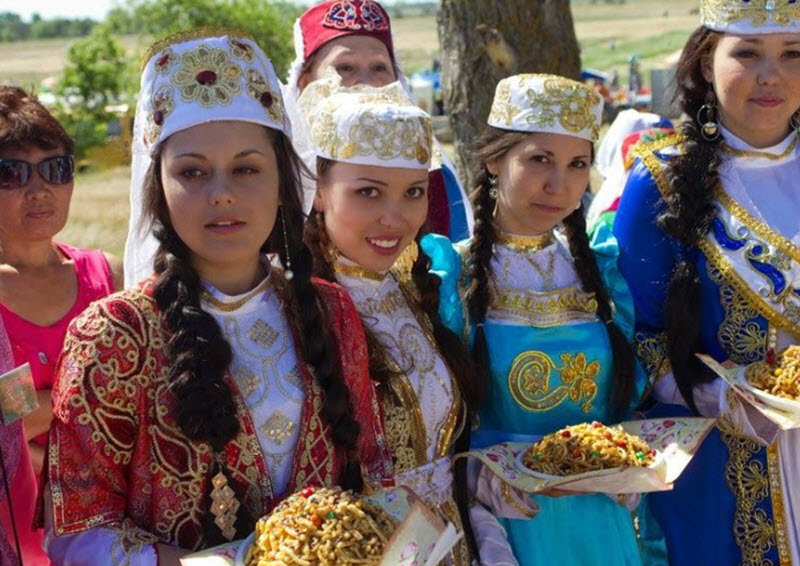 One of the Tatar subgroups is the Astrakhan Tatar one, which derives their name from the Astrakhan Khanate. In the 15th and 16th centuries AD, the Astrakhan Tatars inhabited this khanate, which encompassed the area where the Volga river empties into the Caspian Sea. They were still living in the area during the 17th century, even though the khanate itself had been subjugated by the Russians in 1556.
From the 17th century and onward, the Astrakhan Tatars became less of a distinct group, since there were a lot interaction and intermarrying between them and the Volga Tatars. Both groups traditionally adhere to the Sunni Muslim faith.
Contemporary Astrakhan Tatars
There are roughly 60,000 – 80,000 Astrakhan Tatars alive today, with the number varying depending on how you define Astrakhan Tatar. Almost all the people who self-identify as Astrakhan Tatars in censuses live in Russia, although even in Russia many people self-identify simply as Tatar without providing any additional qualification as to which Tatar subgroup or subgroups they descend from.
Language
Today, many Astrakhan Tatars speak the Middle (i.e Kazan) Tatar dialect instead of the traditional Astrakhan Tatar one.
The Astrakhan Oblast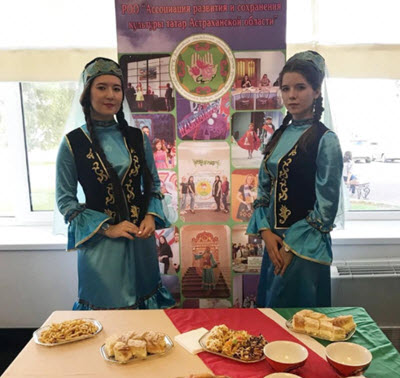 Located in southern Russia, the Astrakhan Oblast was created in 1943 from the territories of Astrakhan Okrug and Kalmyk ASSR.
In 2010 census, 6.6% of the population here identified as Tatar, but there is no information available about subgroups. The total population of the oblast was slightly more than 1 million people, of which roughly two-thirds identified as Russians. The second largest ethinic group was Kazakh (not to be confused with Cossack). Russian, Kazakh and Tatar were the only ethnicities that reached above 2.5% of the total population. The large number of Kazakhs is unsurprising since the oblast borders to Kazakhstan in the east.
According to a 2012 survey where 56,900 people in the Astrakhan Oblast were interviewed, the largest religious affiliation was Russian Orthodox Church (46% of the population), followed by 16% that declared to be spiritual but not religious and 14% muslims of any denomination. Traditionally, the Astrakhan Tatars have been Sunni Muslims, but the study did not reveal how many of the muslim respondents that were Sunnin Muslims.
The Astrakhan Oblast is a part of the Russian Southern Federal District.
Coordinates: 47°14′N 47°14′E