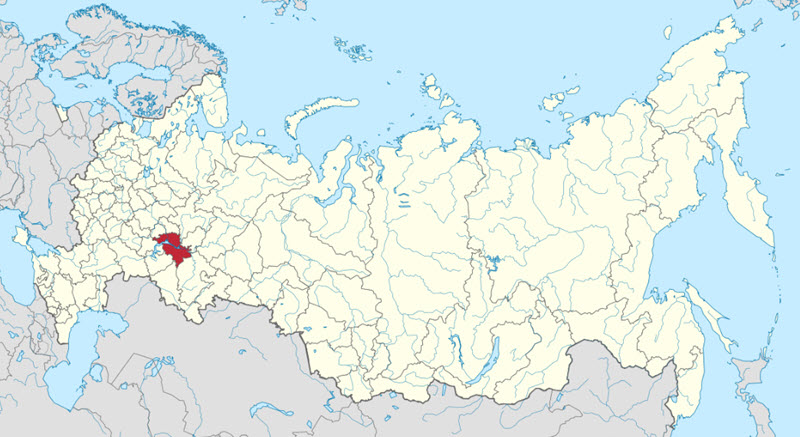 The Republic of Tatarstan is a federal subject of the Russian Federation. As of 2010, over half of the population here is Tatar, and Tatar is one of the two official languages (the other is Russian). The region have a long and rich history.
The name Tatarstan is derived from the ethnic group Tatar + the Persian suffix –stan which means state. During the Soviet era, the republic was named Tatar ASSR and Tatariya (both names were officially recognized).
At the 2010 census, the total population of Tatarstan was 3,786,488 and slightly more than 52% of them were Tatar. The second-largest group were ethnic Russians which made up almost 40% of the totalt population. Circa 3% of the population was identified as Cuvach, while slightly more than 4% were neither Tatar, ethnic Russian or Cuvach.
Where is the Republic of Tatarstan?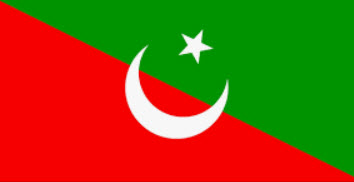 The 68,000 square kilometre large Tatarstan is located in the Volga Federal District in the southwestern part of the Federation, where it forms the southeastern part of European Russia.
Situated in the center of the East European Plain, the republic lies between the rivers Volga and Kama, and extends eastward to the Ural mountains.
Tatarstan is located west of the Republic of Bashkortostan and have strong cultural and economic ties with that neighboor. In Bashkortostan, which is a Federal subject of the Russian Federation, roughly a quarter of the population is Tatar.
Economy and business
Tatarstan is one of the most economically developed areas of Russia.  There is despite this very few large companies that are based here.  One of the biggest companies based in the area is Nizhnekamskneftekhim.  A company with almost 3 billion in revenue. They are the largest synthetic rubber and plastic producer in Russia.
The fact that there are few large companies based in Tatarstan does not mean that there are few companies present. A lot of large Russian and international companies have  large facilities in Tatarstan. An example of this is Siemens that has a large facility in the area.
The fact that Tatarstan is one of the most developed areas in Russia means that what happens here can have large impact on the Russian Stock market.  Dedicated stock traders keep a close eye on local news in Tatarstan to be able to find predict future market trends before they are visible on the national level. So do some long term investors.
Events that happen i Tatarstan can affect large international companies and indicate their future results. Information that all stock traders want.
Religion in Tatarstan
Religion in Tatarstan as of 2012

Source: Sreda Arena Atlas

Islam
38.8%
Russian Orthodox Christianity
30.5%
Spiritual but not religious
21%
Atheism and irreligion
8.7%
Other Christiany, including non-Russian Orthodox Christianity
3%
Other and undeclared
2.5%
Rodnovery and other native faiths
0.5%
Religion among the Tatars of Tatarstan
Most Tatars in Tatarstan are Sunni Muslims.
A small minority of the Tatars known as the Keräşen Tatars are Orthodox Christians. The Keräşen Tatars tend to speak a dialect of Tatar that varies slightly from the Central Dialect of the Tatar language in Tatarstan.
Short facts about Tatarstan
Name
Russian: Республика Татарстан

Tatar: Татарстан Республикасы

English: Repbulic of Tatarstan

Coordinates
55°33′N 50°56′E
Area
Circa 68,000 square kilometers
Country
The Russian Federation
Federal district
Volga Federal District
Population according to 2010 census
3,786,488

Urban: 75.4%

Rural: 24.6%

Population according to 2014 estimate
3,838,374
Capital
Kazan
Official languages
Russian

Tatar

Time zone
MSK (UTC +3)
ISO 3166-2
RU-TA
Climate
Average January temperature: −15 °C
Average July temperature: +18 °C
Average annual temperature: +4 °C
Average annual precipitation: 500 to 550 mm
Natural resources
According to estimations, there are over one biollion tons of oil deposits in Tatarstan.
Other notable natural resources for the republic are natural gas and gypsum.
The most populous cities and towns in Tatarstan
Data from the 2010 census
| | | |
| --- | --- | --- |
| Name | Administrative division | Population |
| Kazan | City of republic significance of Kazan | 1,143,535 |
| Naberezhnye Chelny | Tukayevsky District | 513,193 |
| Nizhnekamsk | Nizhnekamsky District | 234,044 |
| Almetyevsk | Almetyevsky District | 146,393 |
| Zelenodolsk | Zelenodolsky District | 97,674 |
| Bugulma | Bugulminsky District | 89,204 |
| Yelabuga | Yelabuzhsky District | 70,728 |
| Leninogorsk | Leninogorsky District | 64,127 |
| Chistopol | Chistopolsky District | 60,755 |
| Zainsk | Zainsky District | 41,803 |